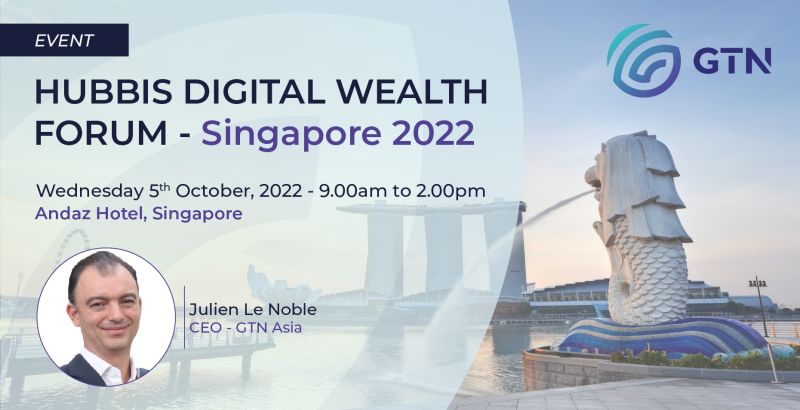 Hubbis Digital Wealth Forum 2022
October 5, 2022, at Andaz Hotel, Singapore.
We are delighted to be a leading partner at the 2022 Hubbis Digital Wealth Forum, which will take place on October 5 at the Andaz Hotel in Singapore.
Join us as our CEO for Asia, Julien Le Noble, takes the stage to moderate an insightful panel discussion, titled The rise of digital platforms for investment and wealth management. He will be joined by Philipp O. Piaz, Co-Founder & Managing Partner at Finaport, Steve Knabl, COO & Managing Partner at Swiss-Asia Financial Services, and Tuck Meng Yee, Partner and Founder at JRT Partners.