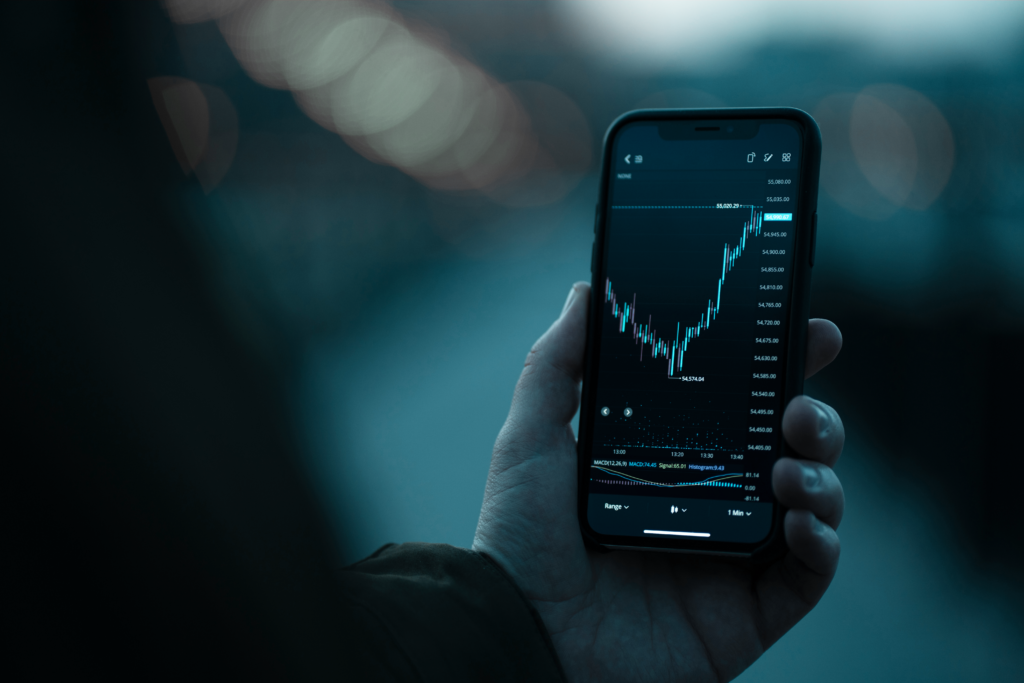 Stock traders can now access Autochartists' analysis through the Global Trading Network
NEW YORK, February 16, 2021 | The Global Trading Network (GTN) joins forces with active financial content giant, Autochartist to create a partnership that will give traders direct access to cutting-edge analysis through the GTN platform, regardless of the brokerage they trade with.
GTN is a FinTech powered global trading and investment ecosystem that enables financial institutions worldwide to access global markets across asset classes.  GTN offers its platform as a service on a B2B and B2B2C business model, paving the way to democratise global trading and investment with a particular focus on emerging and frontier markets.  Manjula Jayasinghe, CEO of GTN Group, said 'Being the platform of choice for a large number of B2B and B2B2C financial services firms, we understand the needs of our customers.  The collaboration with Autochartist will provide our customers with market-leading financial content and analytics and add distinctive value to the GTN platform.
Autochartist, financial analysis and active trading content provider, has predominantly focused on B2B Fintech services over the past decade. Following the needs of the market, Autochartist offers brokers the possibility of integrating their content in a variety of languages into their trading platform to provide traders with direct access to tailored trading opportunities. One of the most recent platforms to benefit from this powerful engagement building tool is GTN. 'By partnering with GTN, we furnish their platform with the most advanced trading content in the users'  language. Now, all brokers using the GTN platform can offer their traders advanced trading analyses of stocks suitable for traders of all levels. We look forward to seeing the impact our tools will have on the brokers within the GTN Network and learning more about how we can best support GTN's Global partners mentioned Bazil De Bruyn, Global Head of Product at Autochartist.
For further information about Autochartist and any of the content within this press release, please visit www.autochartist.com/ or contact us at support@autochartist.com
About Autochartist
Founded in 2004, Autochartist is a leading financial content and analytics provider. Autochartist partners with global Stock, Forex, Futures and CFD brokerage firms to serve them with thousands of unique content piece's per day in 30 languages. The company focuses on research and development to consistently deliver innovative products, which ensures their client's success and assists them in delivering the most unique and current content possible.
About GTN
GTN is a fintech pioneer with decades of success, holding broker-dealer and capital market services licenses in multiple jurisdictions through its subsidiaries. We are committed to empowering brokers, banks, asset managers, and fintechs with scalable and innovative investment and trading solutions that enable access to a comprehensive network of global markets and multiple asset classes making investment and trading accessible for all. GTN's investment and trading solutions offer seamless integration with the existing services of regulated financial firms and fintechs via our co-branded front-ends or versatile API suite. The GTN API suite, inspired by embedded finance, provides the adaptability to develop bespoke trading/investment applications or incorporate GTN features into existing platforms, enhancing their value proposition. In addition, our comprehensive global trading ecosystem includes best-in-class execution, custody, and post-trade solutions.
GTN brings together a diverse team of over 300 talented individuals spread across Dubai, Singapore, South Africa, Sri Lanka, the UK, and the US, united by a shared passion and purpose: empowering clients and transforming the accessibility to investment and trading opportunities to all. We are backed by strategic investors like IFC, a member of the World Bank Group, and SBI Ventures Singapore Pte. Ltd., a group company of SBI Holdings, Inc., one of the largest financial services firms listed on the Tokyo Stock Exchange. To learn more, visit www.gtngroup.com or connect on LinkedIn.